Overview Coin Master
Build rich pirate village in strategy game Coin Master. This is a version of Coin Master PC that allows you to play for free on your computer through an LDPlayer, MEmu or NoxPlayer emulator.
Accompany Facebook friends and millions of gamers worldwide; attack together; Spin the wheel of luck and plunder to build the most prosperous pirate village. Game Coin Master Free has the same gameplay as Pirate Kings, promising to create an exciting and fun looting experience like never before.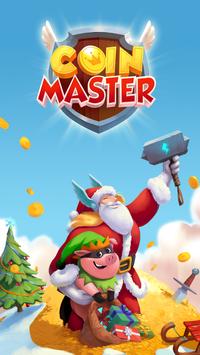 Download Coin Master to become the top pirate in the world! Here, players will adventure through air, to magical lands to fight and become a pirate, Hippie, king, warrior or mighty Viking army!
Coin Master game features
Spin the lucky wheel to find items
Spin the wheel every day to see what your luck is? Will players earn additional attack time, loot items, shields or looting? Use what you have to build a mighty village and level it up. Earn shields to defend against opponent's attacks. Become a Coin Master with the strongest village and the most loot!
Attack and plunder
Earning coins with a Slot machine is not the only way to get rich, you can rob your friends and other opponents. Attack or plunder to earn enough items to build a village. Use Coin Dozer and get rich quickly. You may not know what each village contains, explore it for yourself!
Collect all cards
Not just loot, there's treasure in Coin Master for PC. Collect cards to complete the deck and move to the next village. The more you go, the better your chances are!
How to play basic Coin Master
The goal of the Coin Master game is to earn a lot of coins to upgrade items, thereby developing a rich pirate village.
To build a village or attack another player's village, you must spin the lucky wheel to earn coins. The number of turns is limited to 6 times / hour or can be purchased with money.
Your luck depends on each spin and victory, when attacking rival villages or robbing their property. Players will use up to 5 shields and pets Rhino to protect the village. When attacked, you absolutely have the right to avenge with a new counterattack.
We will advance to the next village after the construction is completed. Of course the difficulty also gradually increases with time. Currently, Coin Master has grown to nearly 300 levels.
Gamers continue to spin, win and build more than 200 unique adventures, explore LA dreams, Buddhist village or hell village … Each village has 5 items, including characters, pet, house, and method. Transportation and natural item.
Besides, please be interested in collecting cards and exchanging to earn turns, experience points for pet …
Download links:
Sponsored Links