Overview about Europa Universalis IV
Date: December 27, 2019
Requirements: Windows 7/8/10 64-bit
Europa Universalis IV, referred to as EU4, is a strategy game to build the top empire, allowing you to manage a country for many years, building an empire that dominates the world. Players will own the country over the centuries
Europa Universalis 4 is a super product of Paradox Development Studio – a company specializing in developing attractive strategic games such as Cities in Motion, Age of Wonders: Planetfall or Imperator: Rome. The EU4 is the fourth installment in the series of the same name, featuring polls, commercial transactions, massive war and diplomacy.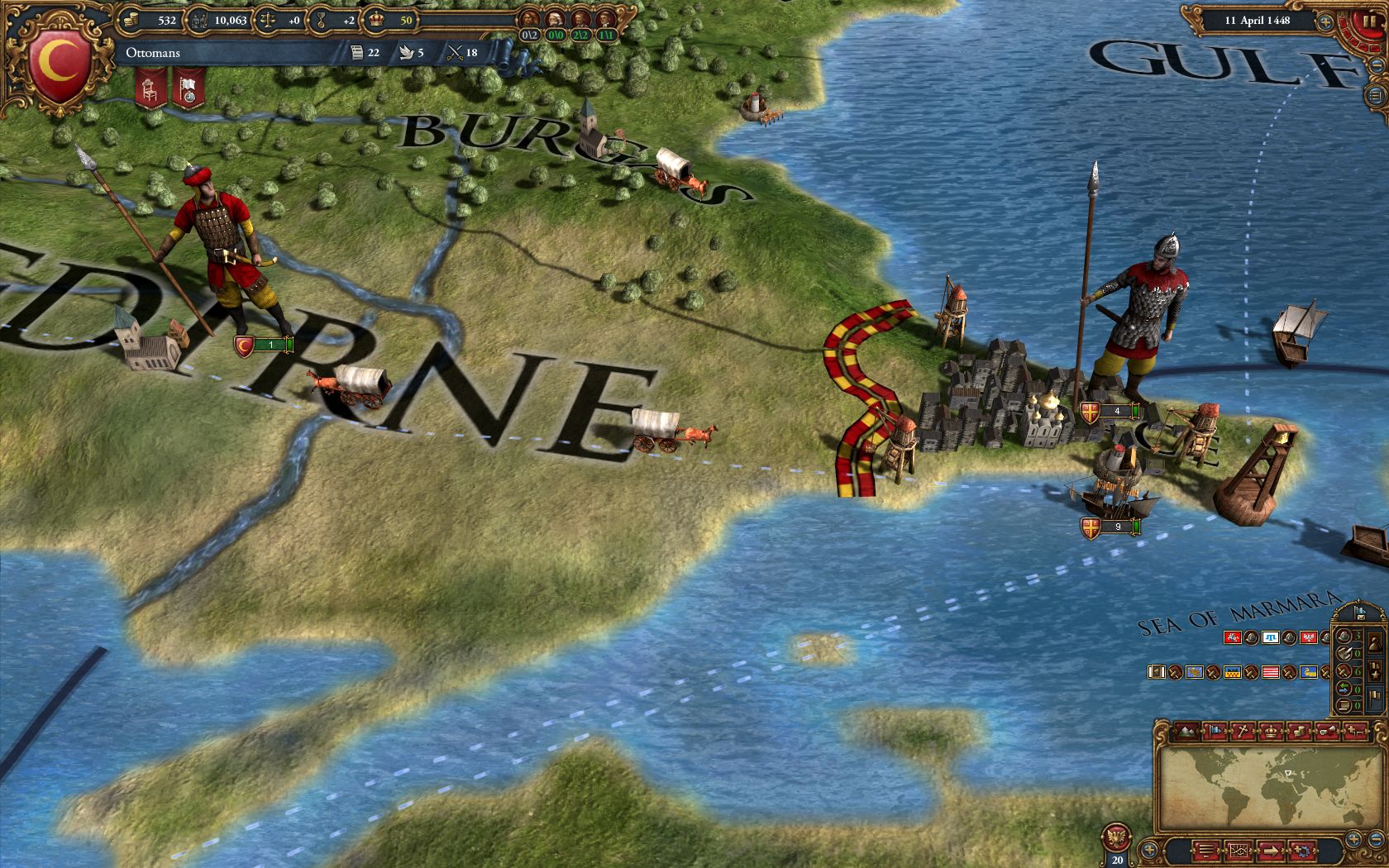 The main feature of the game Europa Universalis IV
Make your own decisions
Build a nation with flexibility and endless possibilities and options.
Use the power of the monarchy
Experience the new monarchy power system, where your choices are influenced by the stature of top leaders. That choice and decision will impact the whole game as well as the final result.
From historical experience to real life
Legendary qualities from the past will help you to make a personal impression in thousands of historical events.
Change the world into your playground
Experiencing hundreds of histories on rich terrain, extremely vivid seasonal effects.
Experience a completely new economic system
The complete economic system created great economic empires during this period. Play the Europa Universalis 4 game and strive to gain control of important trade routes, enrich the country.
Take advantage of negotiation skills in the deep diplomatic system
Promote the strength of alliances, royal marriage, supportive troops … to create good relationships with neighboring countries around the world.
Multiplayer mode on platforms
Face off against friends or play cooperating with real gamers to jointly control a single country with 31 other players. The improved chat feature allows individuals to freely communicate with each other, exchange strategies and formulate national development plans.
Write a new history page in the flexible game
Europa Universalis IV Full allows players to customize and modify everything through Steam Workshop, providing a unique empire gaming experience.
Game configuration Europa Universalis 4
Minimum:
Operating system: 64-bit Windows 7.
CPU: Intel Core 2 processor or equivalent.
RAM: 4GB.
Graphics: NVIDIA GeForce 8800 or ATI Radeon X1900 video card, 512MB VRAM.
DirectX 9.0c.
At least 6GB free hard disk space to install and play Europa Universalis 4.
Sound card: DirectX compatible.
Broadband connection
Note: supports controllers – 3-button mouse, keyboard and speakers. Internet or LAN connection to play multiplayer mode.
Recommended:
Operating system: 64-bit Windows 7.
CPU: Intel Core 2 processor or equivalent.
RAM: 8GB
Graphics: NVIDIA GeForce 8800 or ATI Radeon X1900 video card, 1024MB VRAM.
DirectX 9.0c.
6GB free hard disk space.
Sound card: DirectX compatible.
Broadband connection
Download link;
https://store.steampowered.com/app/236850/Europa_Universalis_IV/
Sponsored Links