Overview Garena Free Fire OB18 Free survival game
Garena Free Fire has a large map, allowing us up to 50 people to fight. Each battle usually lasts 12-15 minutes.
Garena FF brings dramatic shooting scenes, the player's task is to quickly find the weapons and equipment scattered throughout the island to fight to become the only survivor.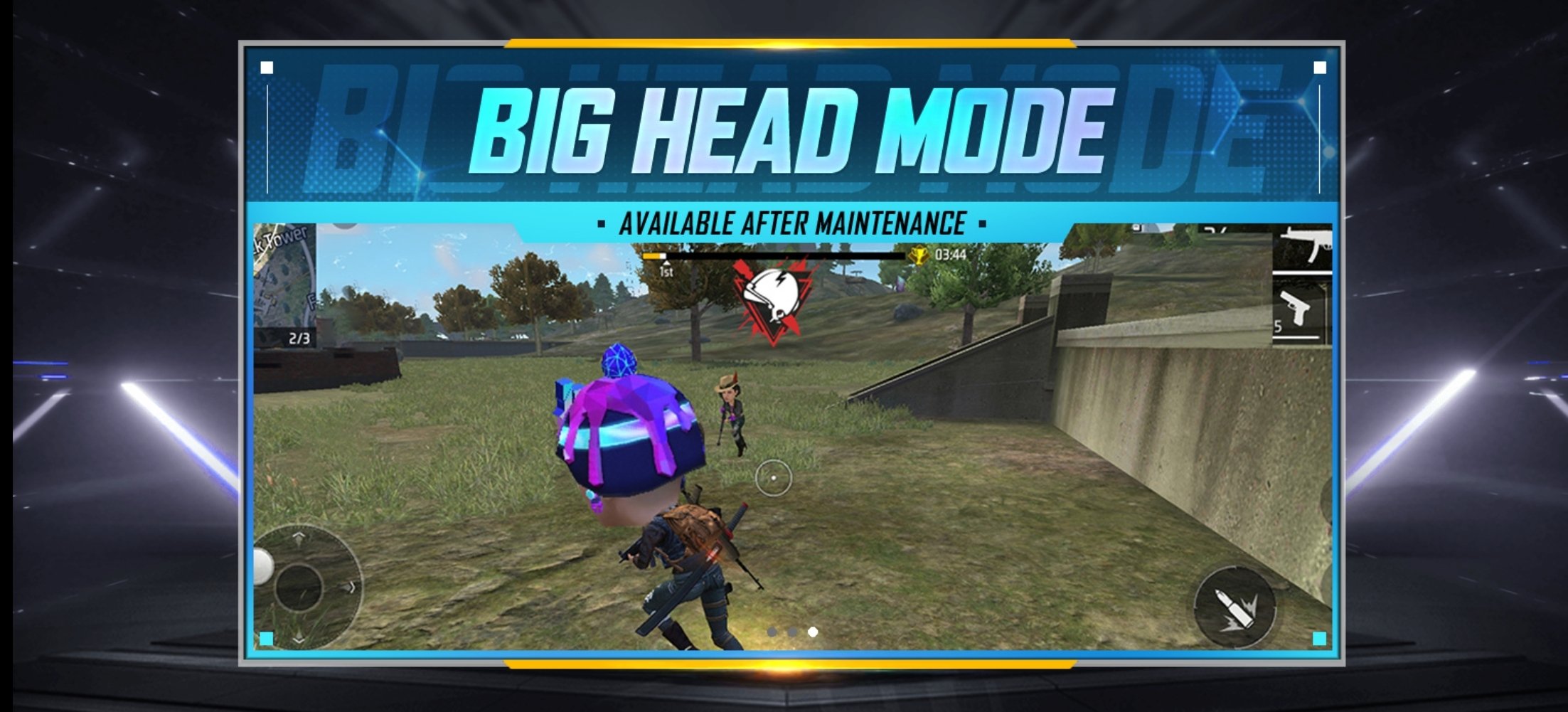 We can choose 1 of 4 characters are Kelly, Olivia, Ford and Andrew. Next, use gold to upgrade your character. The skills are also unlocked accordingly. Like other survival games players will also face a circle. This circle will narrow after a certain period of time. If the player is outside the circle, he will lose blood to death. Hope no one dies like that.
Free Fire Battle Royale can be played on 2 mobile platforms: android and ios. But what if you like to use your PC to play? You can still experience it by downloading the software below the article.
Details of the game update Garena Free Fire
New item: Grenade Bird of prey
Using Decoy to create a humanoid doll accompanied by a red dot on the map. The prey's blood is 100.
New weapons:
Blade: Damage is 9999, maximum reserve of 3, accuracy is 100.
M1887: A Shotgun suitable for both medium to close range. The reload time is a bit long, giving other players the opportunity to counterattack when 1 or 2 shots are fired
New accessories: Solid gold
When equipped with solid gold, MP5 has a increased fire rate, M60 has increased damage and accuracy, becoming the optimal choice in mid-range battles.
Updated Death War mode
Other new features
Optimize the jackpot: New interface when the player won the jackpot in the spin.
Update button: Update update notes can be accessed directly from the maintenance page.
iPhone: Optimize the menu bar for iPhone users.
Download link
You may like:
The Sims 4 Realm of Magic – Ready your wands: we have spells to cast – Download
Download Halo: Combat Evolved Trial 2019
Minecraft Mod compass showing directions to buildings 2019
Sponsored Links