Overview
Oasis Games Ltd has now officially launched One Punch Man: Road to Hero for Android, an official action RPG adapted from the hit anime One Punch Man, including every character shown by the actors, voice actors of the original movie.
One-Punch Man: Road to Hero has a storyline and characters from the first film, and will add content for the second season after its release. In the game, you will go through many stages based on the chapters and fight the dangerous enemies that Saitama and other heroes faced during the first part of the Anime. This turn-based combat role-playing game will feature over 50 characters starring the voice actors for the original movie. In addition, you can also compete with other players in PvP mode.
Join the battle now
Enjoy the dynamic graphics system and stunning action effects when you participate in the epic battles of One Punch Man: Road to Hero Android!
Super powers, machines, weapons – create your own awesome battle combos.
Join every battle: Experience thrilling confrontations with powerful mysterious creatures, like Vaccine Man, Deep Sea King and Lord Boros.
More than 50 characters to collect: The game includes many mysterious creatures and high level heroes. Players can find out information about the characters through their collection and training.
Strength is the most important factor: Combine tactics and strength to climb to the top by competing with other players in a variety of battle modes.
One Punch Man: Road to Hero is ready to meet the brave heroes! Are you prepared to protect the city from monsters?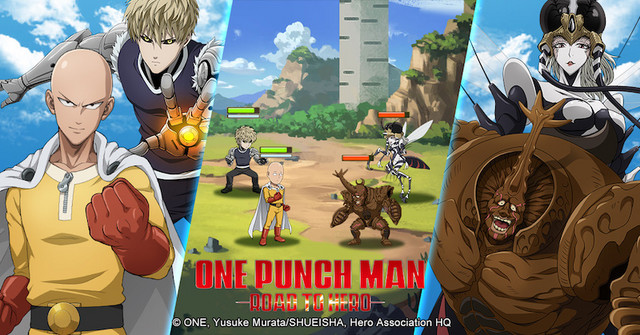 Download link
Sponsored Links