Apple is set to unveil a new interface for iPhones that will display information such as calendar appointments, weather updates, and notifications in a smart-home display style. The new feature is part of a broader push by the company to embed live information in more parts of its software, including the Apple Watch's interface. The new interface will appear when an iPhone is locked and laid horizontally, operating in a similar way to dedicated displays offered by Google and Amazon. The view is intended to make iPhones more useful when they are on a person's desk or nightstand.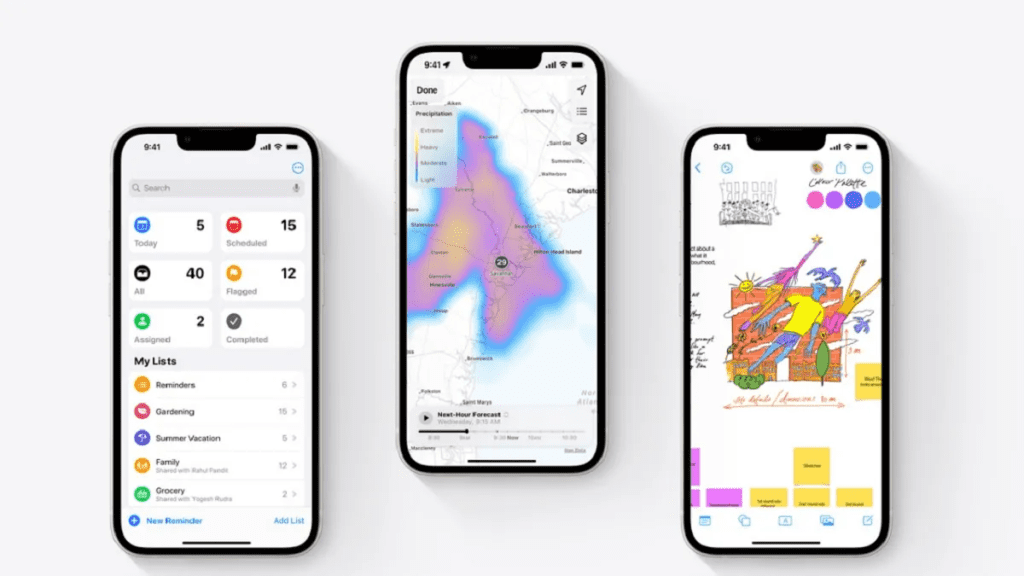 The Cupertino-based tech giant is planning to release the software update, code-named Dawn, which will include several changes for iOS 17 later this year. The update will be unveiled alongside Apple's mixed-reality headset at the Worldwide Developers Conference on June 5. The new view is just one of several changes that Apple is planning for its iOS 17 software update.
According to people familiar with the project, the Apple feature will use a dark background with bright text to make it easier to read. The company launched lock screen widgets last year as part of iOS 16, which enables users to see small snippets of information like stock tickers, news, and temperature below the time on their screen vertically. The new interface will build on this feature.
The new iPhone interface will be similar to one that came to the Android operating system in a more basic form in 2019. Amazon has also offered a similar option on its tablets, allowing them to go into a mode that resembles the interface of its Echo Show smart-home devices. However, Apple's new feature is expected to be more advanced and comprehensive.
Apple is exploring other ways to turn its devices into smart-home displays, such as developing a low-cost tablet device that can magnetically attach to walls and stands. The tablet will be designed to control things like thermostats and lights, show videos, and handle FaceTime chats. The company is also planning significant changes to the iPhone's Wallet app, enhancements to its location services, and a new journaling app designed to add note-taking and a stronger social element to the device.
Apple is also working on upgrades for SharePlay, its feature that allows users to FaceTime while collaborating in apps, as well as AirPlay, which beams content from Apple devices to TVs and speakers. The company has held discussions with hotels and other places that offer TVs and speakers, aiming to make it easier for users to beam video and audio to devices they don't own.
The rumored iOS 17 feature has been met with mixed reactions. Some users are excited about the new interface, while others are concerned that it will consume more battery life and clutter their iPhone screen with unnecessary information. However, the feature is expected to work better on iPads, especially for a shared device that multiple family members can use around the home. The smart display functionality could provide quick access to entertainment andsmart home controls directly from the Lock Screen, making it a useful addition to the iPad.
There are also hopes that Apple will update the Lock Screen's photo shuffle feature in iOS 17. While the feature is excellent at surfacing photos from a user's library, there is no way to go from the Photo Shuffle Lock Screen to the photo featured in the library. Users have had to resort to taking a screenshot of the Lock Screen as a reminder to go back and hunt down the photo. It is hoped that Apple will address this issue in the upcoming software update.
Overall, Apple's iOS 17 update promises to bring several exciting new features to the iPhone, including the new smart-home display interface, improvements to the Wallet app, health changes, and upgrades to SharePlay and AirPlay. While some users may have reservations about the new interface, it is expected to be a useful addition to the iPhone and iPad, making it easier to access live information and smart home controls. The release of iOS 17 is eagerly awaited and is expected to be a significant update for Apple's mobile operating system.
Sponsored Links