Google has just announced an exciting new feature – the ability to export your data in bulk, on an ongoing basis, from Google Search Console to Google's BigQuery. This includes all the daily data used by Google Search Console to generate the Search Console performance reports you see in the web interface, and is a great way to get access to all of your data in one place.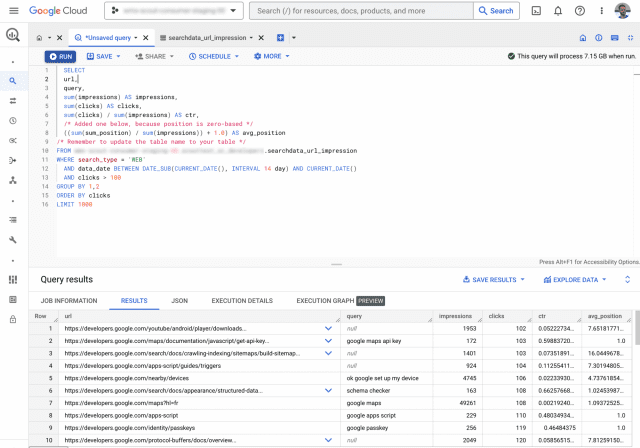 The new feature makes it easier for large sites with many brand or other unusual queries that are beyond the 50,000 daily row limit of the API to access their data. It also makes it easier to manage the performance data for large sites which can reach gigabytes within months.
To take advantage of this feature, you need to prepare your BigQuery account to receive the data and set up your details in the Search Console settings. Google has provided a helpful step-by-step guide on their Help Center.
Google's Daniel Waisberg was thrilled about the new feature, saying, "I have been dreaming about this for a long time, so excited to see it live." This new feature is sure to be a great benefit to any website looking to gain more insight into their data quickly and easily.
Sponsored Links