Samsung has been on the forefront of innovation since its inception, and now it is taking their latest module, Camera Assistant, even further. Following the release of One UI 5 in October 2022, Camera Assistant debuted as an experimental new Good Lock module for Samsung's latest flagship phone. While the initial access for Camera Assistant was only available for the Samsung Galaxy S23 and S22 lineup, Samsung has now expanded access to several other Galaxy devices.
Camera Assistant is designed to provide convenient and mobile access to users' cameras and camera settings. It is an easy to use app that allows people to take pictures and videos with the best settings and maximum efficiency. Some of the features included in Camera Assistant are panorama, timer, manual mode, HDR, and many more. It also has an AI-based scene detection feature that can automatically optimize settings according to the environment.
The addition of Camera Assistant to other Galaxy devices is a testament to the power of Samsung's Good Lock module. It allows users to take advantage of the most advanced features and settings that Samsung has to offer with the convenience of their phone. With the addition of Camera Assistant, users can now take pictures and videos with greater accuracy and efficiency, and they will be given more control over the settings. The introduction of Camera Assistant to other Galaxy devices is an indication that Samsung is committed to providing its users with the best experience possible. Its commitment to innovation and its willingness to provide customers with access to the latest technology is a testament to its commitment to excellence.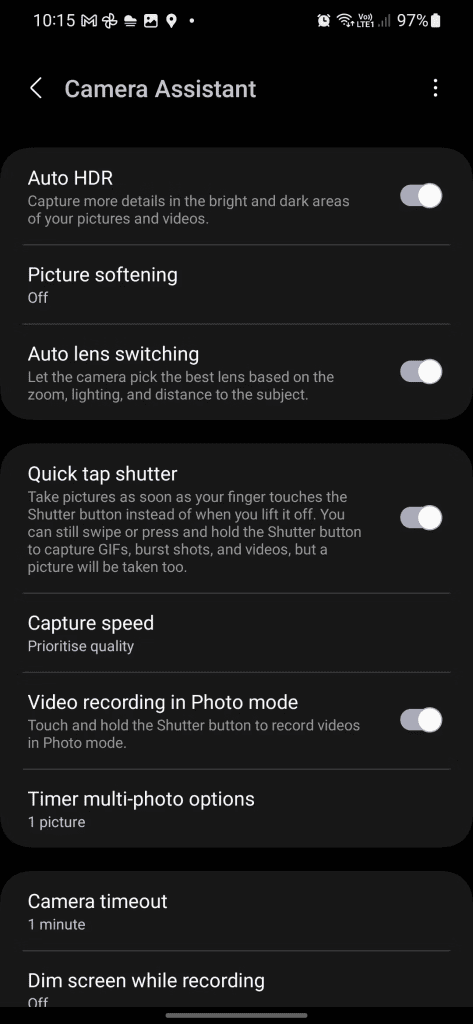 Sponsored Links