Overview about NoxPlayer
NoxPlayer for Mac 3.0.0 is software that allows users to play games developed for mobile devices on Mac. This software emulates Android on a Mac and allows users to connect to their Google account.
Android OS emulation software requires a Google account to install games or applications
Nox App Player for Mac is a standalone application that can simulate the screen of an Android-based tablet on the desktop of a Mac device.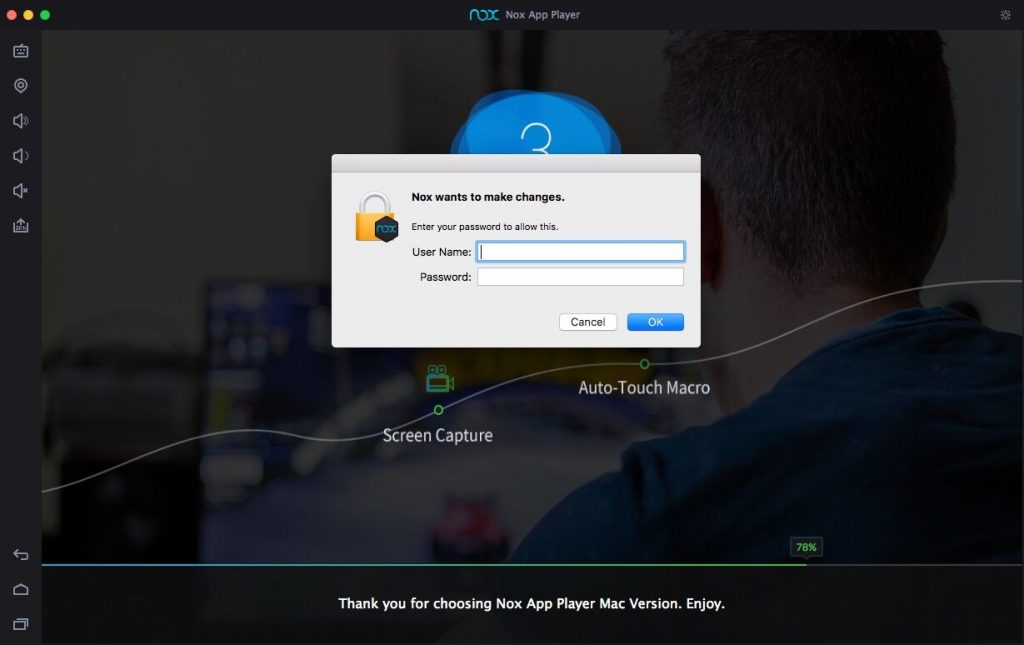 In the main interface of the Android emulator for Mac, users are allowed to interact with applications that are installed on the default Android device, access the settings or view through the Play Store.
Note that in order to interact with the Android operating system emulator for Mac Nox App Player, users must start by typing the login information of their Google account. The emulator also includes a Google Settings section that allows users to customize their account settings a bit more.
Disadvantages of Play Store apps and games don't seem to recognize login credentials when trying to download new apps and games. Users may be prompted to log in to their Google account multiple times even after logging in.
Take advantage of your Mac device resources and play Android games on the desktop
Nox App Player for Mac emulator is designed based on version 4.4.2 of the Android operating system, allowing users to interact with the emulator without encountering delays. This Android OS emulator for Mac is also integrated with great tools to help create the keys you want in the game. The interface of Nox App Player for Mac is also streamlined to improve the user experience. You can download the free Nox App Player for Mac to emulate the Android operating system on Mac devices now.
NoxPlayer Download link
You may like: ……
NoxPlayer – Android emulator for PC Download Now 2019
Official trailer for Half-Life: Alyx, released in March 2020
Sponsored Links